Onewheel Accessories - The Comprehensive Onewheel Accessory Information Guide | 2022
Onewheel Accessories: What is a Onewheel™ and What Accessories Will You Need (Buying Guide)
** If you would rather shop for Onewheel™ Accessories, just click here to view our Onewheel™ GT accessories, click here to view our Onewheel™ Pint accessories, click here to view our Onewheel™ XR accessories. 
A Onewheel™ is a self balancing, one wheeled electric skateboard that can go up to 19mph on or off-road. The two most common models are the Onewheel™ XR and the Onewheel™ Pint. The purpose of this guide is to provide you with a comprehensive source of information on Onewheel™ Accessories.
You can shop for Onewheel™ XR accessories here, Onewheel™ Pint Accessories here, and Onewheel™ GT Accessories here.
The large pneumatic tire can handle city streets better than a traditional skateboard or e-skate board because of it's size, and it's ability to absorb shock and turn on a dime. The Onewheel™ is just as capable off-road.  Even the stock tire can handle gravel, dirt, grass, and even hard-packed sand. Riding a Onewheel™ is pretty much the most fun way to go anywhere. It doesn't feel as much like a motorized hoverboard as it does an extension of your body. Riding is often referred to as "floating" because of the euphoric feeling of cruising effortlessly on whatever terrain you desire.
What is The Float Life?
The Float Life is the original 3rd party innovator in Onewheel™ compatible accessories. We design and create products that protect your board from damage, improve the quality of your ride, and to help you improve your Onewheel™ skills when you're off your board.
Onewheel™ Accessories: 
Board Protection - Float Plates, Railguards, Sidekicks
Repairing a Onewheel™ is no joke — there is only one service center in the world and the process could easily take over 1 month and cost you hundreds of dollars.
The Float Life makes the highest quality and most durable Onewheel™ accessories to protect your investment and extend the life of your Onewheel™.
The most likely things to damage your Onewheel™  are environmental factors. For example, rocks and roots (in urban environments) can scrape the underside of your Onewheel™ and even damage the battery box. Off road, there is a lot more potential for damage to occur.
Float Plates For Onewheel™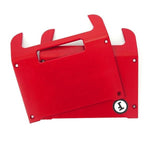 Without protection, we've seen controller boxes break apart, bumpers crack in half, headlights break, etc. The stock plastic battery and controller compartments are weak and prone to breakage. Float Plates are engineered for over 3,000 PSI of impact so whether it's a set of Float Plates V3 for your Onewheel™ XR, or Float Plates Solo for your Onewheel™ Pint, The Float Life has you covered!
Railguards for Onewheel™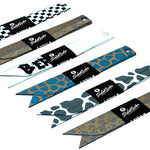 The Float Life makes the original side protectors also known as rail guards for Onewheel™ rails, called Sidekicks. Side rail protection is important because eventually, your Onewheel™ is going to roll, tip over, land on its side, or scrape the ground.
Sidekicks are the go-to premium Onewheel™ accessory that gives you the freedom to roll, scrape and thrash your board without your rails ever feeling the pain.
The Float Life offers a variety of colors and finish options, so you can get your board protected and looking incredible!
The Float Life makes Sidekicks and Float Plates that are compatible with Onewheel™ XR or Onewheel™ Pint models. Click here for Onewheel XR sidekicks and here for Onewheel Pint sidekicks.
Recap:
Float Plates protect the underside of your Onewheel™ from environmental forces and pressure from drops.
Sidekicks protect the side of your Onewheel™ from rolling damage.
Onewheel Accessories: Tire Protection for Your Onewheel™
™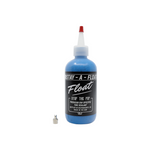 Have you wondered if you can get a flat tire on a Onewheel™? You sure can, but with a good Onewheel™ tire sealant, you can get a hole through the rubber, and not lose any air as the sealant will fill in the hole.
Our Stay-a-Float Onewheel™ tire sealant protects against punctures, flats, blowouts, porosity leaks and tread separation, and permanently seals leaks for less tire wear and longer life. From a stock Vega, to a Burris treaded, Stay-A-Float is 100% compatible with all tires! Plus it won't clog your valve stem like other thicker sealants.
Stay-A-Float is engineered to a mid-level of viscosity to be not too thick and not too thin. Too thin and it will slosh around in the tire. Too thick/bulky and you have to use A LOT which increases weight and cost. With most applications only requiring half a bottle, Stay-A-Float is the Goldilocks of Onewheel™ tire sealant.
Protect Your Onewheel™ Rails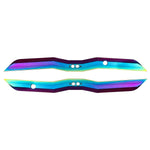 A common problem on the Onewheel™ is stripped threads on the rails.
Onewheel™ rails are the aluminum sides that run the length of the left and right side of the board. The stock rails are made of a relatively weak aluminum and the threads are not reinforced or as long as they should be. After years of frustration with bent rails and stripped threads we said, "Enough is enough!" So we set out on an epic journey (Lord Of The Rings style) to make the most heavy duty, beautiful rail upgrade possible and the result is the Homebrew Rails! For those who push the limits or the homies that enjoy a truly beautiful set up, these are our gifts to you. Homebrew rails are designed for maximum durability.
Improve Ride Quality With Footpad Accessories
Foot Fatigue is one of the most common user complaints with Onewheel™ products and is the result of combining rock-hard (stock) footpads with long rides.
Enter the Kush Pad, our concave, cushy soft replacement Onewheel™ foot pad. Poured from an 80a durometer urethane (like a soft skateboard wheel), it's forgiving under your foot and has just enough give to make foot fatigue a thing of the past, without sacrificing responsiveness! Goodbye wood, hello urethane! We tested multiple different durometers with a wide range of rider weights, shoe sizes, and riding styles to find the ideal amount of "kush". Click here to purchase Foot pads for the Onewheel™ XR or here for the Onewheel Pint Foot Pads.
Onewheel ™ Tire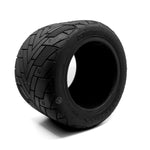 It's no secret that the stock Vega tire on a Onewheel™ is only really good for beginner riders. It was not designed for a one wheeled vehicle, but actually for a Go Kart.
The Float Life has spent the past few years designing, testing, re-designing, and re-testing tire models that improve both on and off road riding.
What we've come up with are tires that allow for sharper turning, better handling, and more precise maneuvers, while maintaining stability and avoiding speed wobbles.
We've also reinforced the sidewalls, because a Onewheel™ tire wears very differently from a GoKart tire, and when you carve on a Onewheel™ you wear the edges much more quickly than the center. The Float Life makes tires that are compatible with both Onewheel™ XR and Onewheel™ Pint models. Click here to view the Onewheel XR tires and here to view the Onewheel Pint Tires.
Hub Bearings for the Onewheel™
Onewheel™ Hub bearings make a big difference in ride quality. Most people ride stock bearings and do not think about upgrading or replacing them. The Float Life offers replacement bearings in steel or ceramic balls that are smoother and more durable than stock bearings. They will make your board roll smoother!
"We put our wheels through hell. Finding a OW bearing that was tough enough to handle Tahoe trails, super buttery for those Friday night city Floats, and also didn't break the bank, was damn near impossible.  So we said F- it, if we can't find them, let's just build our own!  TFL Grizzly Bearings are the result of nearly a year of prototyping and we are stoked to finally get to share them with the community. I'm so confident that TFL Grizzly Bearings are the toughest OW bearings out there, that we offer a 1,000 mile or 6 month full replacement warranty" -Jeff (TFL Founder)
Onewheel Accessories: Onewheel™ Fender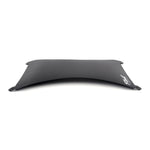 The most popular Onewheel™ accessory is the fender. Some of you may not need one, but if ever ride in the rain, or care about your legs or pants getting dirty, a fender is a must-have addition to your Onewheel™.
The Float Fender is the most lightweight, quiet, and affordable Onewheel™ fender on the market – BY FAR! TFL Fender is less than half the price of the stock fender, Weighs just a fraction of the stock fender, takes less than 45 seconds to install, and is essentially indestructible.
Our fender also does not block or cover your foot pad at all—most fenders will cover a small portion of the footpad and depending on your stance, can get in the way of your foot, and force you to stand in a wider stance. We've designed our fender specifically to avoid this problem.
Water also will build up at the ends of the fender and can cause your grip tape to peel up, which can be especially problematic on the sensor pad (front foot pad). The Float Life makes Onewheel XR Fenders and Onewheel Pint Fenders.
Training Your Onewheel™ Skills
The Float Life is the industry leader in Onewheel™ related balance board training. If you improve your balance, you improve your Onewheel™ riding ability, and oftentimes you don't want to practice new moves or learn new tricks on an electric wheel skateboard with a powerful motor. The Float Life Balance Board is a great way to train your balance specifically for Onewheel™ing. You can use it to warm up, you can use it to cool down, you can stretch your legs, it's great for your ankle flexibility, core strength and stabilizer muscles. Improving this balance between your two legs will also help you stay calm during surges and even ride out nosedives on your Onewheel™.
Onewheel Accessories Guide Conclusion
So now you've read our guide about accessories, Onewheel™s, and safety. This section is to sum up everything we've covered so far about accessories.


Why Get Onewheel™ Accessories?
A Onewheel™ is an expensive investment that's worth protecting. Repairing is extremely costly and takes months. Because of these 2 factors, getting Onewheel™ accessories is in your best interest as they will protect your Onewheel™ and extend its lifetime.
Where Does Damage Come From?
Damage to your Onewheel™ will come from either environmental factors or wear / tear. For example, a stock Onewheel™ is equipped with Go Kart tires and the problem is that Go Kart tires are designed for, well, Go Karting and so the tires wear out on the sides extremely fast. 

The Float Life has solved this issue by creating tires specifically designed to resist that type of wear. This is just one example of how our Onewheel™ Accessories can help out.
Another example of damage includes rocks, dirt, and rubble. As your riding, these things kick up and will scratch or damage your Onewheel™. Having the right accessories like fenders and float plates will help with this.
A 3rd example is in the event that you roll off your Onewheel™. The reality is that accidents will happen and having sidekicks / rail guards can mean the difference between a broken Onewheel™ and a not-so-broken one.
Keywords:
Onewheel™ accessories,
hoverboard, segway, motor, motorized, 1 wheel, electric wheel skateboard